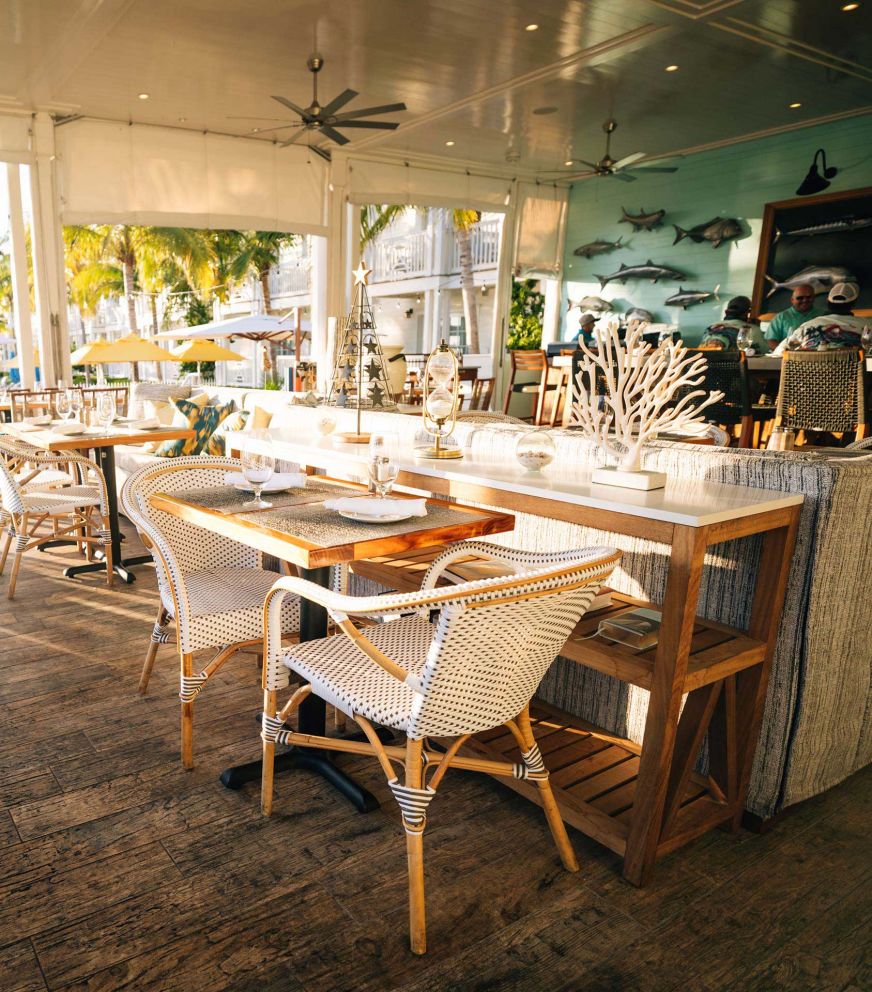 ---
Waterfront Dining,
Key West Flair
A great advantage of our location is being able to bring your own catch to Yellowfin Bar & Kitchen and have it cooked to order. Our staff is expert at seafood preparation, showcasing favorite flavors of the Keys as well as Asian influences, mingling them to bring out the best in freshly caught fish.
The menu is concise yet carefully crafted to appeal to a variety of tastes. Start with clever cocktails, end with delectable desserts, and revel in the lively setting.
Dine at Yellowfin for the Holidays in Key West!
Oceans Edge is pleased to welcome guests for special Thanksgiving, Christmas, and New Year's Eve meals. Our chef has created menus for all three that will lend an extra festive feel to your autumn and winter vacations. Please email Katie Wenmark or Adrian Horvath for further information and to make reservations.
---
Our special menu will be served on November 28, 2019, from 3pm to 9pm. Cost is $52 per person.
---
Our Christmas meal will be served on December 25, 2019, from 3pm to 9pm. Cost is $62 per person, or $85 pp with wine pairings.
---
Served from 5pm to 10pm on December 31, 2019, this menu includes a split of house champagne to help our revelers ring it in! Cost is $72 per person.