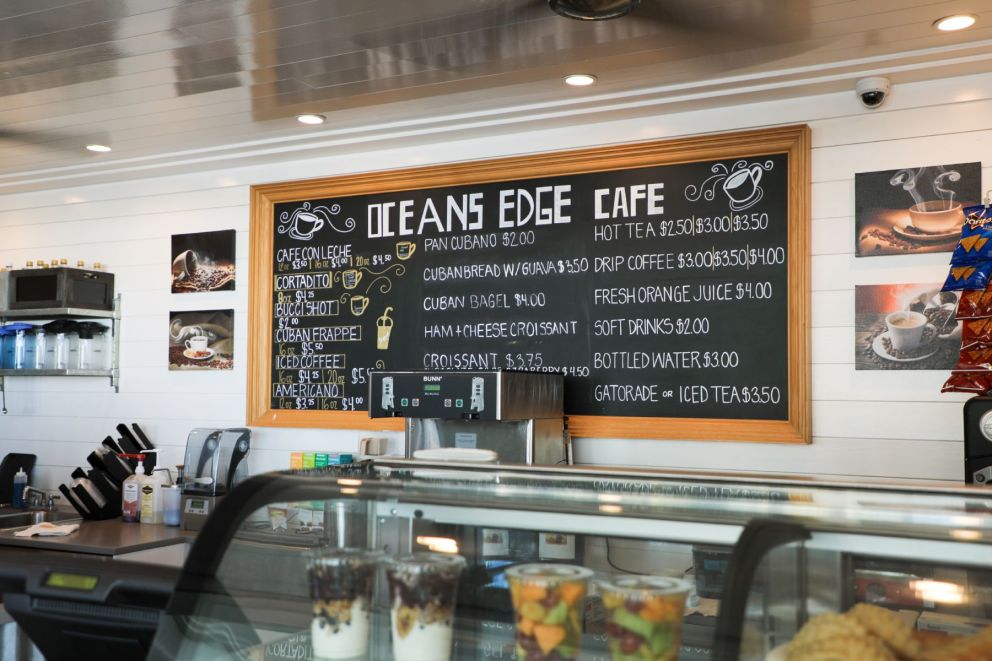 Oceans Edge Cafe and Our Poolside Bar
---
On-Site Dining Options to
Keep You in Vacation Mode
Start the day with grab-and-go items from our cafe counter inside Yellowfin Bar & Grill. Enjoy a little something before heading to the marina to start your morning paddle or kayak excursion.
Oceans Edge Cafe makes delicious coffees and serves bagels, muffins, and pastries, as well as light sandwiches and beverages.
Hours: Daily from 6:30am to 5pm
Ocean's Edge Cafe (located within Yellow Fin Bar & Kitchen) is accessible, with a door width of 36", ramp with ADA-approved slope, additional door that exits to the pool deck via an ADA lift, and lobby entrance hall with door width of 36". The Poolside Bar is also accessible. For more information on accessibility, please see our Accessibility Statement.
Poolside Bar and the Happiest Hours Around
All that swimming and lounging takes a toll. Replenish your energy with lunch around the pool—perhaps a jerk-chicken sandwich or a watermelon salad? From 4:30 to 6:30pm we serve our happy hour menu, already well-known for unique interpretations of Key West favorites like peel-and-eat shrimp; plus you'll save $2 on our lovingly made cocktails that feature fresh fruits and fine spirits like Hangar One vodka.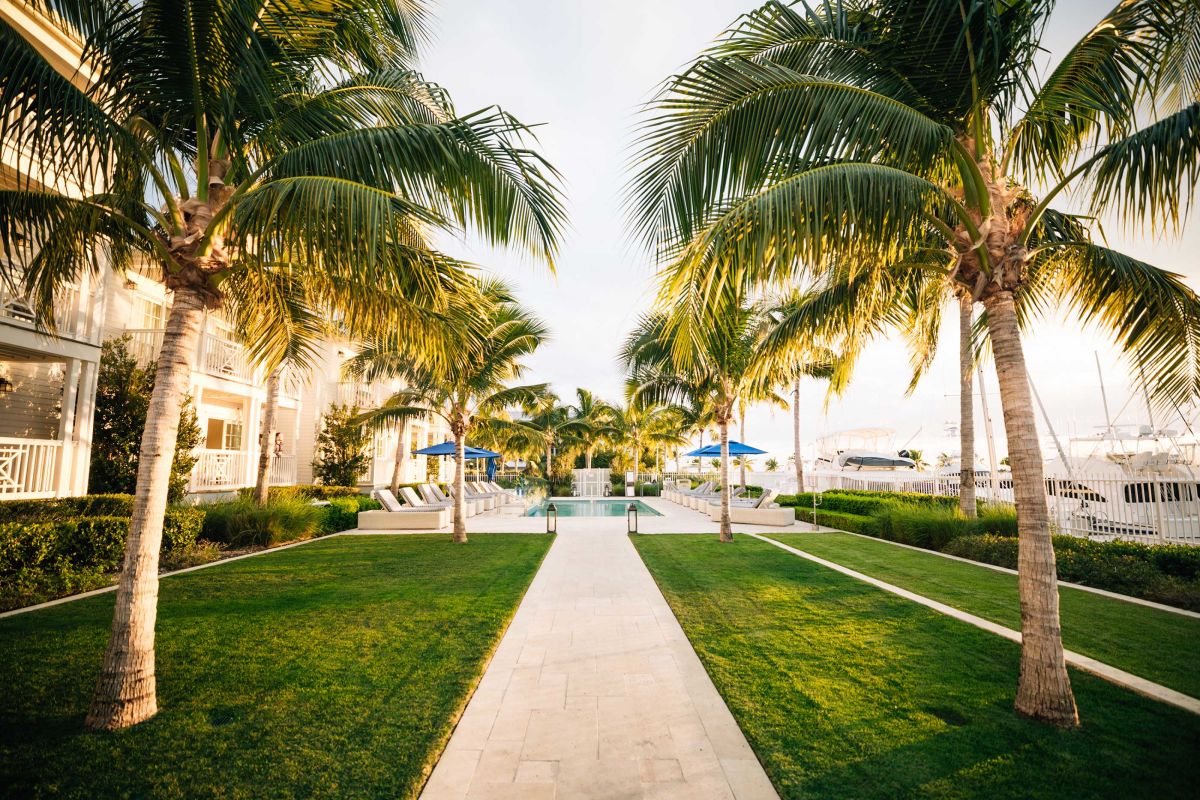 an exhilarating Key West escape