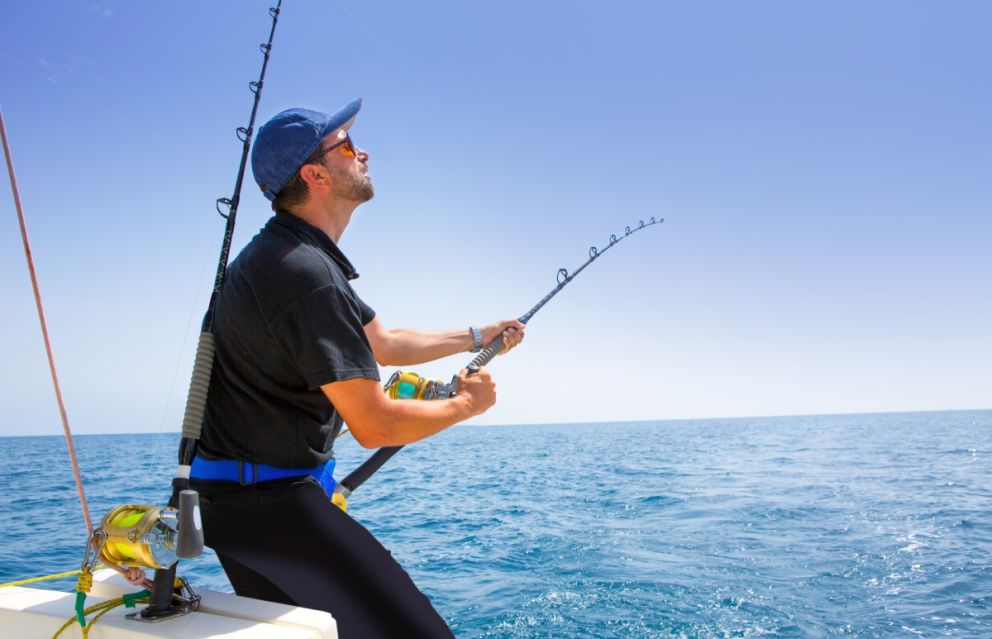 Sport Fishing
---
Take Key West sport fishing to a whole new level.
Seaclusion
On board this 46' Bertram Sportfish Boat they offer a variety of types of Offshore Fishing to make your Charter trip fun and productive. Troll Dead Baits and Troll Live Baits, Kite Fishing on a Drift or at Anchor, Vertical Jigging, Live Bait Drops on Wrecks, and anchoring on choice reef formations are a few of their Florida sportsfishing techniques.
High Stakes
High Stakes Charters offers a 53' Striker Sport Fisherman beautifully accented in teak wood perfect for your next Key West fishing trip. Charters are available for up to a maximum of 6 people. You will find the accommodations clean and comfortable on your Key West fishing experience. Father/Son team, Don and Jason Jonas, can provide an amazing day at sea! Here's a little history about the team.
Call 786-862-6303 or email concierge@oceansedgekeywest.com to book now.
Southpaw
Come charter fishing in Key West with award winning Capt. Brad Simonds aboard his 43' custom built charter fishing vessel, SOUTHPAW. We offer Key West fishing charters for up to 6 anglers. Our highly skilled fishing crew is kid friendly and courteous. Capt. Brad Simonds has over 30 years of experience in Florida Keys waters. Your captain is a multiple time winner of both local and international fishing tournaments as well as an Orvis endorsed guide. We offer Key West deep sea fishing, bottom fishing, wreck fishing, kite fishing, live bait fishing, and light tackle fishing.
Call 786-862-6303 or email concierge@oceansedgekeywest.com to book now.
Quest
Taking a custom charter on board the yacht Quest is a great way to relax and have fun with your group. Whether you are a family, corporate members, or a group of friends looking for fun and adventure, Key West Yacht Vacations will put together the perfect charter for you. Choose from snorkeling, diving, fishing, or just cruising. Create your very own dream charter vacation: Key West ~ Florida Keys ~ Marquesas Keys ~ Dry Tortugas. If a custom charter day trip on the open water, diving, fishing, or snorkeling is not what you are looking for, but you would still enjoy a yachting lifestyle we offer dockside accommodations for up to six guests. This allows you to stay on the boat, enjoy the view of the Atlantic Ocean and also enjoy sightseeing around Key West.
Call 786-862-6303 or email concierge@oceansedgekeywest.com to book now.