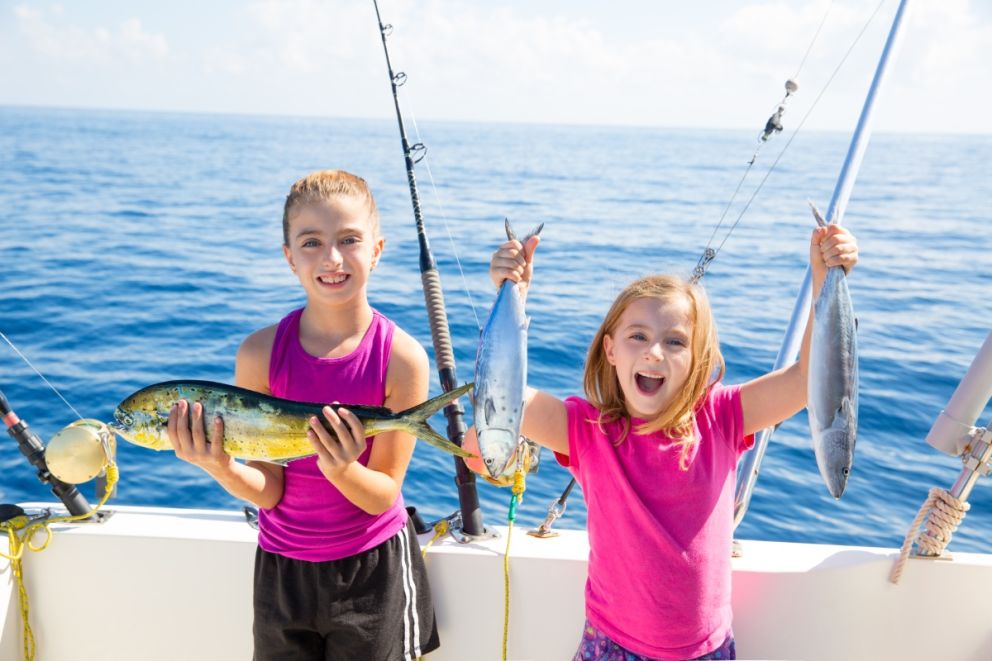 Family Fishing Trips
---
Take an adventurous Key West fishing trip with your family or friends.
DNA Sportfishing
Climb aboard DNA Sportfishing's 24' Yellowfin bay boat with Captain Dave Irwin and enjoy the ultimate family fishing trip (up to 4 people). Catch different species of Grouper and snapper - a great experience for the whole family no matter the experience level.
Call 786-862-6303 or email concierge@oceansedgekeywest.com to book now.
Gulfstream Fishing
The 58-foot Key West Party Boat Fishing Charter that's inspected twice a year by the US Coast Guard, motors up to 60 passengers swiftly out to deep-sea fishing spots thanks to twin Detroit 8v92 turbo engines. Once anchored, the ship's amenities—which range from men's and women's restrooms to a galley serving snacks—keep anglers comfortable between casts. Our friendly Captains and mates will assist first-time fisherman and even seasoned professionals make the most of their fishing experience. They'll even bait your hook!
Native Sun Private Charters
Begin your adventure by cruising away from the Island of Key West into the crystal blue waters of The Gulf of Mexico. Once underway to our island destination you should be on the look-out for dolphins, manatees, sea turtles, stingrays and more. After arriving, you and your family or friends can simply relax or enjoy some family fishing. Fishing gear provided.
Contact https://nativesunprivatecharters.com/ or our concierge at 786-862-6303.