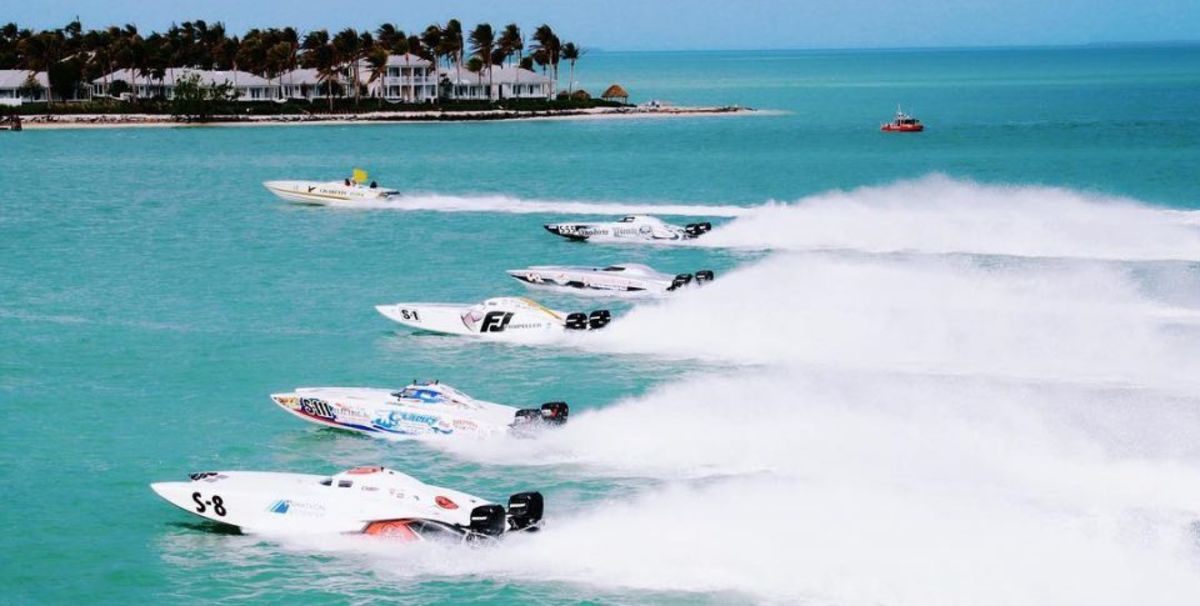 Event Spotlight: Super Boat International 2019
Among the most exciting events in Key West is the Super Boat International, which returns to our waters for the 39th annual world championship this fall. Held from November 6 -10, 2019, this event brings together the top offshore boat racers from around the world for three days of racing and activities.
Super Boat International was founded in 1989 by experienced racer John Carbonell. By attracting some of the most competitive racing teams in the world, Carbonell was able to quickly create the premier international organization for offshore powerboat racing. With roughly a million fans from around the world, the Super Boat International races are poised for continued success.
The main attraction of the event — the races — consists of a five-mile race course where the boats will power through the water at speeds of up to 180mph. Be sure to get an early start each day of the tournament (events start as early as 6:30am) and fill your day with your favorite races and events, from the boat display and action-packed races to the vibrant downtown street party. View the full schedule to plan out your weekend.
Don't miss out on one of the best events in Key West! Book your stay during the 39th Annual Key West World Championships & National Points Races. The event kicks off at Key West Harbour, just steps from Oceans Edge Key West, giving guests of our Stock Island resort unparalleled access to the races and activities.
Header photo by: @superboatinternational