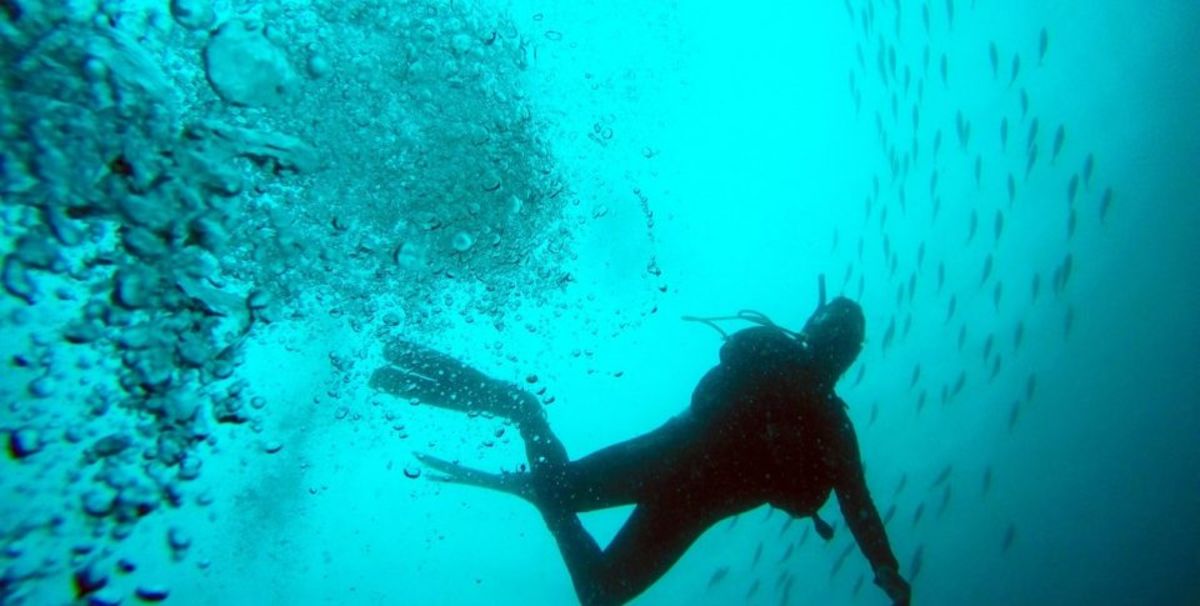 5 Things You Can See on a Key West Scuba Diving Trip
Discover a new perspective on the Florida Keys from below the water's surface. Scuba diving in Key West offers an up-close look at a diverse array of marine life, forgotten relics, and unique natural structures. Read on to learn about some of the wonders you can view while snorkeling or scuba diving in Key West.
Fish
On any scuba diving trip in the Keys, you are sure to see a wide range of fish swimming about. Common types of fish to look out for include schools of yellowtail snappers and damselfish. Although they are slightly harder to spot, you also might find diver favorites, such as the pufferfish and parrotfish.
Sea Turtles
If you're lucky enough, you might experience an up-close encounter with a sea turtle. The most common type of sea turtle found in the Keys is the Loggerhead Sea Turtle, named after the large size of their head.
Dolphins
A dolphin sighting makes for a truly unforgettable diving experience. During your dive in the Keys, you're most likely to come in contact with the Atlantic Bottlenose Dolphin. They're most often spotted in mangroves where they breed and feed.
Coral Reefs
Make a day trip out to Dry Tortugas National Park and discover an entire ecosystem just below the surface. Dry Tortugas houses the only living coral barrier reef in the continental US, and the third-largest in the world.
Shipwrecks
What was once a massive ship used for army transport lives on as a 140-foot long artificial reef. Dive through the remains of the Vandenberg wreck and explore the far corners of the ship, from the balloon hangar to the kingpost.
Start planning your scuba diving adventure today. Book your stay and our concierge will be happy to assist you in planning your dive through the waters of Key West.