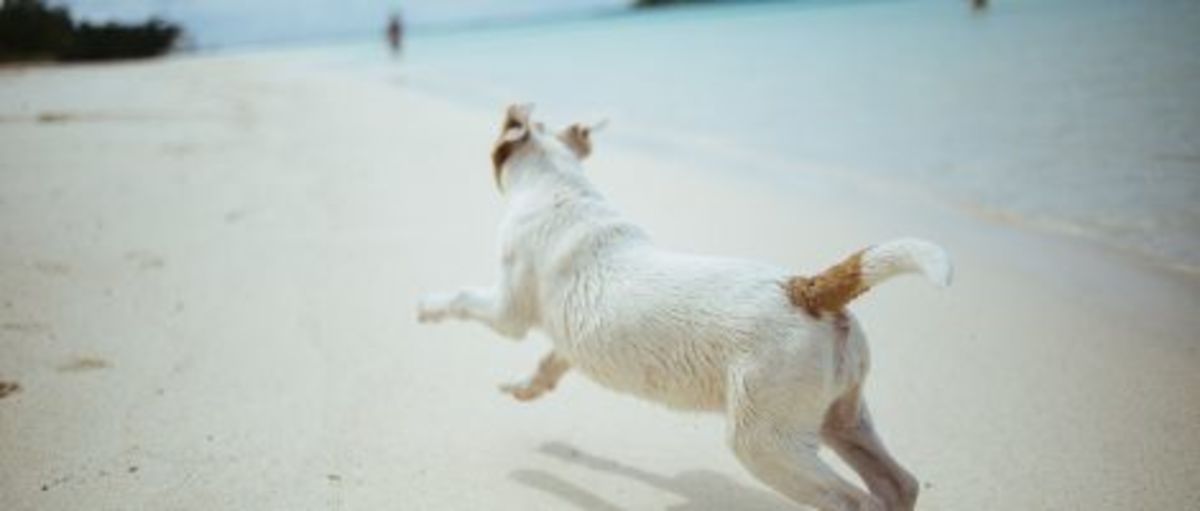 5 Pet-Friendly Things to Do in Key West
Making the trip to Key West but can't bear to leave your pup at home? Don't worry — there are plenty of pet-friendly activities and things to do in Key West. Stay with us on Stock Island, and your four-legged family member will enjoy the VIP treatment. Read on to find the best places to take your dog during your trip to Key West.
Higgs Beach Dog Park
A charming local beach, Higgs Beach offers a beachside setting to let your dog run and play. The fenced-in dog park is separated into areas for large and small dogs. Dogs within the fence can roam leash-free. Between the beach and pier, your dog can still enjoy the beach fun while on a leash.
Island Dogs Bar
Enjoy a laid-back beach vibe at local hangout Island Dogs Bar. The restaurant and bar features a delicious selection of eats — including burgers, oysters, and lobster — and offers a spacious outdoor seating area perfect for relaxing with your dog.
Key West Tropical Forest & Botanical Garden
Explore the stunning tropical landscape found at the local botanical garden, all with your dog in tow. The forest and garden showcases a range of flowers and plants native to the Keys, Cuba, and the Caribbean. Dogs of all sizes are welcome at the forest and botanical garden.
Dog Beach
If the name wasn't already a giveaway, Dog Beach is pet friendly and the perfect place to bring your dog for a day in the sun. While small in size, Dog Beach has plenty of room for your dog to splash in the water. The beach is fairly rocky, though, so be sure to keep a close eye on your pup.
Salute! On the Beach
Located on Higgs Beach, Salute! On the Beach is a Key West restaurant that offers outdoor dining in a lovely beachside setting. Pet-friendly seating is available out on the patio, where your dog can enjoy the warm sea breeze while you dine on a menu of Italian cuisine prepared with distinct island flavors.