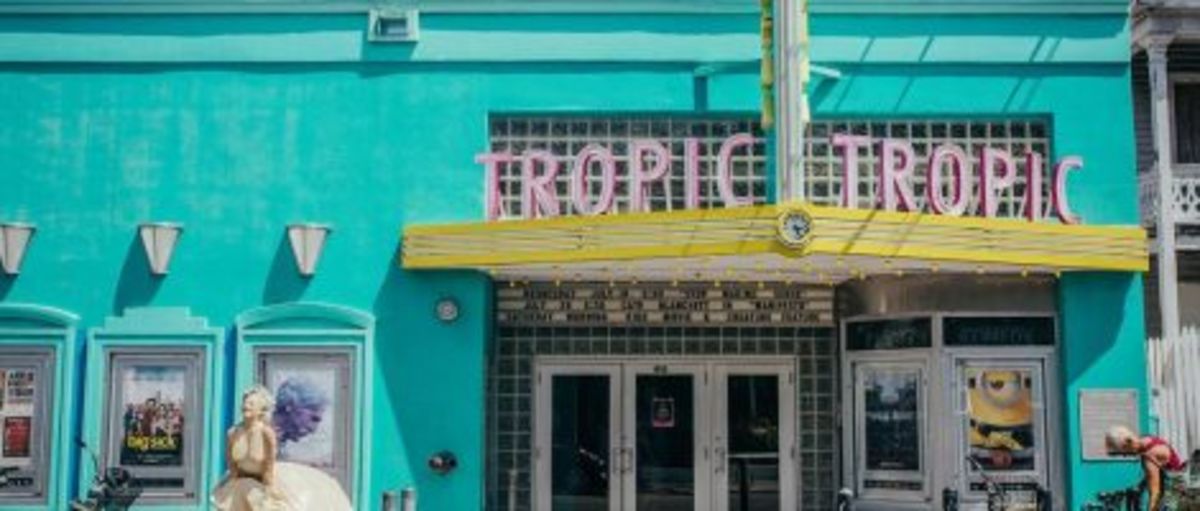 The Best Off-the-Beaten-Path Destinations in Key West
Looking for the best, non-touristy things to do in Key West? From retro-chic movie theaters to secret gardens, read on for our off-the-beaten-path guide to Key West.
Key West Tropical Forest & Botanical Garden
Located near our onStock Island, the Key West Tropical Forest & Botanical Garden is an arboretum and botanical garden filled with trees, palms, and shrubs. Walk the tropical grounds and admire flora native to the Florida Keys, Cuba, and the Caribbean.
Tropic Cinema
Featuring anInstagram-ready neon facade, Tropic Cinema is a small, local movie theater. Head here for both indie and mainstream films, as well as local events and lectures.
Whaling Wall
In the '80s and '90s, artist Robert Wyland created murals around the world depicting life-size gray whales, humpback whales, and other types of marine life. Key West has its own "whaling wall" mural, which can be found on the side of the Waterfront Brewery.
Nancy Forrester's Secret Garden
Founded by artist, teacher, and environmental activist Nancy Forrester, the Nancy Forrester Secret Garden is a sanctuary for rescued parrots in the center of downtown Key West. Guests visiting the garden can hold and take pictures with the uncaged birds.
Bahama Village
The Bahama Village is a neighborhood of Key West near Old Town. Covering 16 blocks, Bahama Village showcases classic Conch architecture, funky retail shops, and delicious eats. If you're in town forFantasy Fest, be sure to stop by the Bahama Village Goombay Festival — a lively street party showcasing island arts, music, and food — held on the first day of Fantasy Fest.
Header image by @keywestguide.