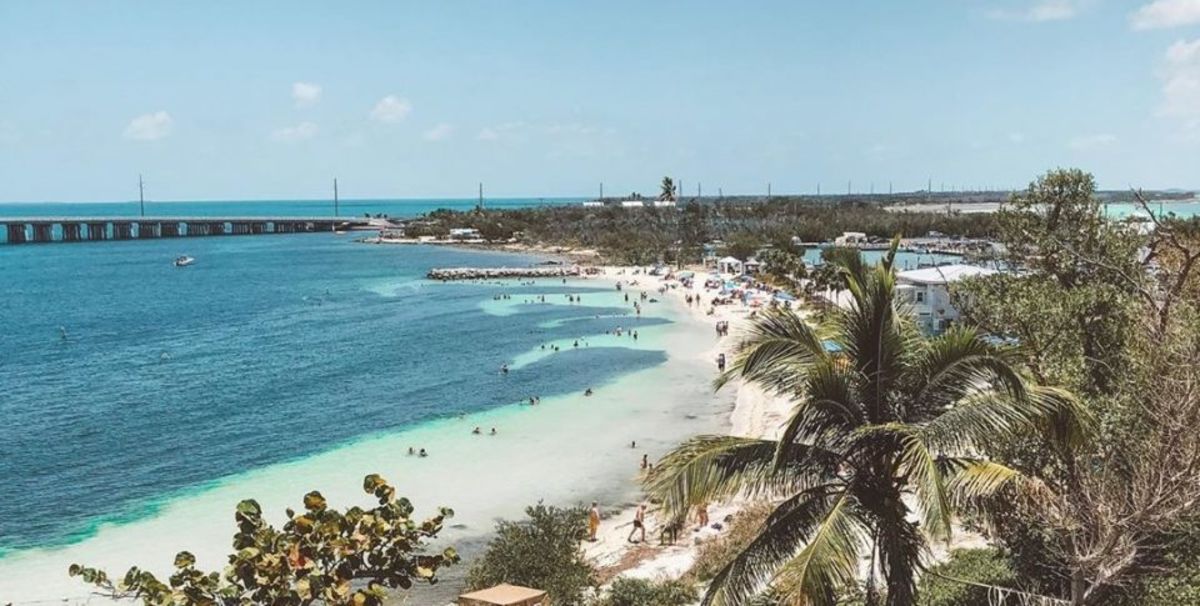 Destination Spotlight: Bahia Honda State Park
Bahia Honda State Park, located just a quick 45-minute drive from our Stock Island resort, is the perfect Key West day trip. Experience a breathtaking tropical landscape, filled with clear blue waters, white-sand beaches, and abundant wildlife. A popular Florida Keys hotspot for generations, Bahia Honda State Park offers visitors unforgettable experiences and stunning views.
Getting There
Those arriving in Key West by car will enjoy the quick journey to Bahia Honda State Park. You can either stop at the park on your way down to Key West or take a day trip after you arrive. Those flying to Key West can get to the park by renting a car. Key West offers a number of car rental services, and you can always contact our digital concierge to help plan your day trip.
Don't want to make the drive? Experience Bahia Honda from above on a scenic flight tour of the Keys.
What to Do at Bahia Honda State Park
During your visit to the park, you can experience a variety of uniquely Floridian activities, or opt to spend the day lounging on the white-sand beaches. If you're seeking adventure, enjoy daytime activities and excursions such as biking, boating, snorkeling, scuba diving, and fishing. Contact our concierge to learn more about planning these and more activities during your day trip.
If you're looking to enjoy a more leisurely day under the Florida sun, we recommend bird watching and boat tours. Stick around after sunset to experience spectacular stargazing. Bahia Honda enjoys some of the darkest skies in the Keys, allowing for prime viewing. Stargazers can witness dazzling displays — including galaxies, constellations, and nebulas — with the naked eye or with a telescope.